Motor Insurance
Road accidents in India are on the rise. In 2017, nearly 1,50,000 persons died due to road accidents. If you and your vehicle are not insured, then you will end up paying huge sums of money from your pocket for medical treatment, vehicle repairs and other penalties. Avoid being in such a situation, Insure and stay safe. Go to Motor…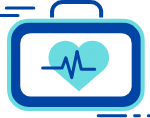 Health Insurance
While we advise you to take preventive care of your health. The Costs of Medical treatment and hospitalisation are on the rise. You will not have to worry of hospital bills which can be huge. You can go to the best doctors, best hospitals with confidence as Insurance will take care of the medical bills. Go to Health…

Life Insurance
Life Insurance works at two levels. 1) you can get back lump sum money with bonuses for a set period from the insurance company. 2) In the event of death of the insured person. The next of kith and kin will get lump sum money as per the policy. With Life Insurance, you can claim Income Tax benefits. Go to Life…

General Insurance
You can insure anything, be your assets from natural disasters or from man-made causes. If you have something precious, protect it. The premium is worth it. You can insure your movable and immovable Assets and also your Travel. Go to General…
Simplifying & Going Beyond Insurance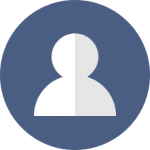 InsureMile is a hassle-free insurance portal. Our team of experts will help you in choosing the right policy, whether it is Life, Health, Motor, Travel or any other insurance. Your policy will be based on your needs. You will get the best rate in the market. Importantly, for the same premium, you will be contributing immensely to society by feeding hungry children. You are not only insuring yourself, but ensuring a better life to the less privileged
Mallesh Reddy -Principal Officer
Insurance Made Easy For You
Insurance is a contract between an Individual or a group of individuals and an insurance company. The person who takes insurance is called 'Insured' and the person who insures is called 'Insurer'. The insured agrees to pay a premium to the insurer in exchange for compensation in case of loss of property, illness, death or damage. The premium that is paid assures the insured that he or she is financially protected. There are different types of insurance – Car, Life, Health, travel Insurance.
An insurance policy is a type of contract, whereby an individual gets financial protection or gets insured against any losses of property or other assets from an insurance company.
A quote is basically an estimate of what you are willing to pay as a premium to get that insurance policy. This quote can change or be negotiated by both the insurer and the insured person. The value they agree to become the ultimate premium of the policy.
As we discussed, quotes can of different prices and nature. Hence, it is not okay to blindly go for a single quote. Match different quotes and see from which quote you get the optimal benefit. Some might be better than others depending on the price. Others might be better with respect to the security they cover
Buying policy online is easy and smart. You can search as many policies online without the manipulation of unnecessary agents. Once you have got the policies you like, you can compare among them and choose the best policy.
The benefits of Insurance are many, depending upon the terms and conditions of the Plan, whether it is for Life, Motor, Health or General. Let us give you an example of Health Insurance. Rahul takes a Family Health Insurance Plan from X company, paying an annual premium of Rs. 5,000. The Plan covers Rahul, his wife and two children, below 18 years. The sum assured is Rs. 5 lakhs for each of the family members. In the unfortunate event of one of the family members getting hospitalized. the Health Insurance Plan takes care of the hospital bills as per the Plan Terms and Conditions. Please carefully read the Plan Terms and Conditions. The benefits are:
1. Rahul pays a small premium every month or year.
2. Rahul's family is covered with insurance.
3. He can choose the doctor / hospital where he wants to get treated.
4. He can use other benefits such as ambulance service; nursing etc.
5. Importantly, the family need not worry about raising money for medical treatment, instead the family can provide emotional and other support.